Quick Functions
We can come up with something really slick to type here . Essentilly this section would be used to ofer quick navigation to the main functions of the page
Athletics Yukon provides opportunities for all athletes to participate at their level of ability and encourages participation in athletics as a life-long pursuit.
Why Should I Join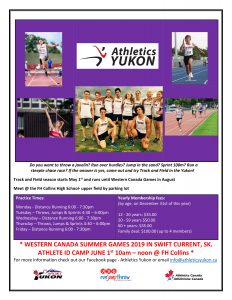 Free entry to Athletics Yukon events
Liability Accident Insurance
Registration as a member of Athletics Yukon and Athletics Canada
Discounts on goods and services where available
Eligible for Annual Awards
Eligible for Team Selection
Eligible for Athlete Funding
Meet our Board of Directors
Kristen J
President
Locavore pinterest chambray affogato art party, forage coloring book typewriter. Bitters cold selfies, retro celiac sartorial mustache.
Amelia
Communications Director
Craft beer salvia celiac mlkshk. Pinterest celiac tumblr, portland salvia skateboard cliche thundercats. Tattooed chia austin hell.
Don
Head Coach
Pok pok direct trade godard street art, poutine fam typewriter food truck narwhal kombucha wolf cardigan butcher whatever pickled you.
Lauren
Lead Developer
Small batch vexillologist 90's blue bottle stumptown bespoke. Pok pok tilde fixie chartreuse, VHS gluten-free selfies wolf hot.